Blount Boats Completes Green Marine 2020 Verification Review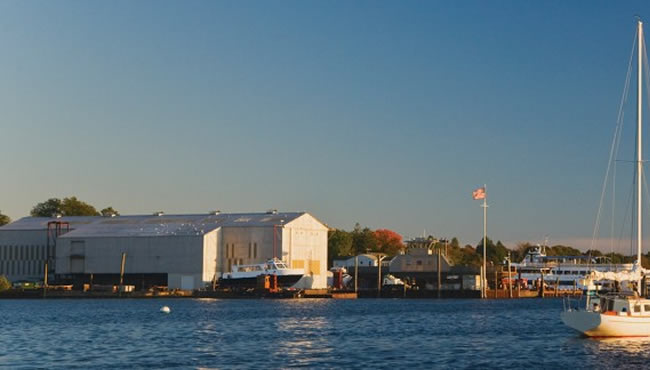 Warren, Rhode Island, May 6, 2021 – Blount Boats, Inc. completed the Green Marine verification review establishing a baseline for the environmental program performance measurements.
The certification program addresses key environmental issues through 12 performance indicators that include greenhouse gases, air emissions, spill prevention, waste management, environmental leadership, and community impacts – some applicable to shipping activities, others to landside operations. The certification process is rigorous and transparent with results independently verified every two years. Each company's individual performance is made public annually.
In 2019, Blount Boats, Inc. joined Green Marine, the leading voluntary environmental program for North America's maritime industry. Blount elected verification for 2020 year ending in 2021 which was performed by Mr. Brian Lesinski of EA Engineering, Science and Technology. The review was conducted in conformance with published Green Marine protocols and Smart Guide checklists.
Based in Warren, Rhode Island, Blount Boats is a family-owned private shipyard with 72 years of experience. Through the years, good workmanship, innovations and proven reliability have earned the Blount organization distinction as a successful industry leader.
"We're already committed to delivering vessels that exceed our clients' expectations and now wish to go beyond compliance in our work in terms of the environment as well," says Marcia Blount, the company's president. "Green Marine will provide guidance towards greater sustainability for our shipbuilding activities and help to position Blount Boats as an environmental steward in the east coast shipbuilding community."