American Offshore Services orders Hybrid Ready Jones Act CTVs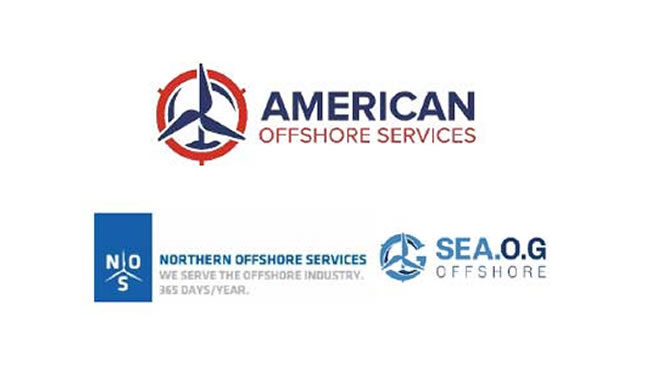 American Offshore Services (A-O-S) is a Crew Transfer Vessel Operator owned by SEA.O.G Offshore and Northern
Offshore Services (N-O-S). With its fleet of CTVs, A-O-S will serve the emerging offshore wind industry in the United States.
A-O-S Orders Hybrid Ready CTVs from Blount Boats
American Offshore Services announced today that they placed an order to build four Hybrid Ready Crew Transfer Vessels (CTVs). The vessels will be the first hybrid ready CTVs operating in the United States. Blount Boats, a shipbuilder in Warren, Rhode Island, will deliver the vessels in 2023-2024. All four CTVs will immediately go to work servicing America's burgeoning offshore wind farm projects.
"We are excited to build this next generation of CTVs for A-O-S," says (Marcia Blount, Blount Boat President). "A hybrid-ready CTV is a fitting addition to the new and growing offshore wind industry in the United States, and we are proud to be a part of it in such a vital way."
American Offshore Services presents the new generation Crew Transfer Vessel – G-class. This 99 ft. (30m) state of the art vessel based on N-O-S design, will revolutionize the industry with its completely new high efficiency design and maximized performance.
A-O-S Announces First signed contracts
A-O-S also announced today that they have secured their first contracts with clients in the United States.
Starting in Q2 2023, A-O-S will provide CTVs and equipment to four different wind farms on the United States' East Coast during the construction phase.
"The hard work we all have put in together has resulted in our first won contracts," says David Kristensson, owner of N-O-S. "The first contract in a new market is always something special and I cannot wait for what happens tomorrow and the day after that."
A-O-S was founded in 2020 when N-O-S and SEA.O.G entered a joint venture. The companies combined their skillsets- with N-O-S being the most-recognized crew transfer vessel operator in Europe and SEA. O.G being a successful offshore services provider in the U.S.- to create a CTV Operator powerhouse.
"American Offshore Services is the next step in our company's journey. We are grateful to have met a partner in whom we share our values and way of thinking when it comes to shipping, business, and the future", says David Kristensson, N-O-S.
"A-O-S is a shining example of how US Contractors can work in partnership to rapidly advance our local industry says James Clouse, Managing Director and co-founder of A-O-S. "We are realizing our dream of moving America's offshore wind industry forward and doing it with partnerships built on shared vision and values."
About Northern Offshore Services
Northern Offshore Services is a leading provider and operator of CTVs in the European market and is a part of Northern Offshore Group. Northern Offshore Group operates about 65 vessels and has a complete set of onshore technical and commercial management services inhouse. The company has offices in Gothenburg Sweden, Copenhagen Denmark, Hamburg Germany, Lowestoft and Conwy United Kingdom. The group is driven by entrepreneurship and consists of several well-established, privately owned companies that operate in various parts in the marine industry. The group has a clear vision and values rooted in the strong shipping culture and entrepreneurial spirit of Donsö, an island in Gothenburg's southern archipelago, in Sweden.
About SEA.O.G. Offshore
SEA.O.G Offshore is a US based integrated solutions provider for the renewables industry. With offices in New Bedford and Houston the company supports logistics and supply chain marine operations for wind turbine manufactures and international offshore contractors. As one of the members of the Crosby Family of companies, the group operates over 130 inland and offshore tugs providing services ranging from engineered project cargo logistics to subsea rock placement, and everything in between.
About Blount Boats
Blount Boats specializes in the construction of steel and aluminum commercial vessels. Since 1949 the shipyard has built over 372 vessels that provide its customers with dependable service and lasting value. Over the last 10 years Blount has watched the offshore wind industry develop in the United States and held the vision of building high quality, innovative, shallow draft crew transfer vessels. To date, Blount Boats has built two of the three U.S. flagged crew transfer vessels operating in US waters. The shipyard is located in Rhode Island on the eastern shore of Narragansett Bay.